Simple Wedding Reception Ideas For Australia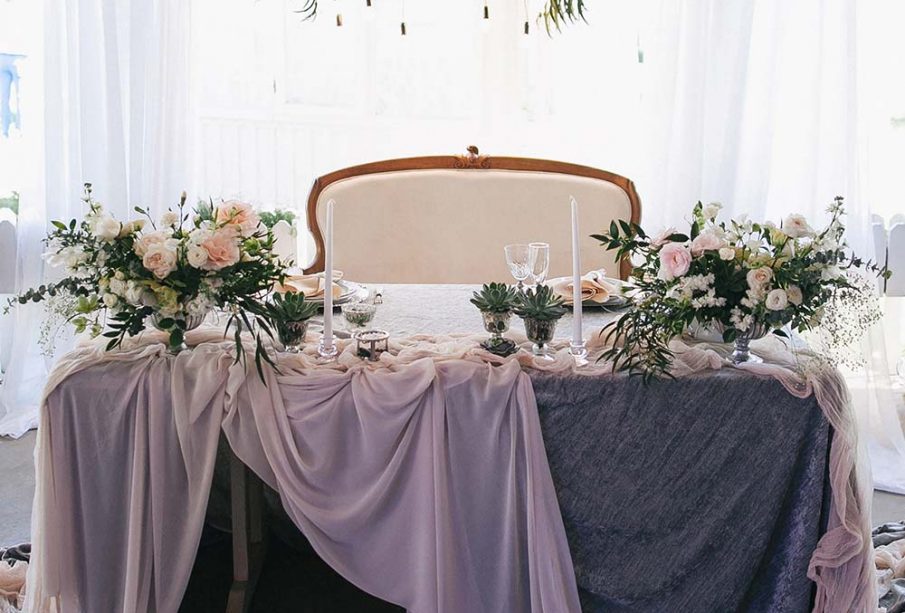 One of the things that puts some people off the thought of getting married, is the wedding itself. There's no such thing as a simple wedding any more. Many people are forever trying to upstage one another by having the most extravagant and expensive weddings, when some people want a simple and beautiful service with their loved ones around them to celebrate their special day.
If you are the type of person that can't stand the thought of having a ridiculously over the top wedding and want some simple wedding reception ideas to play with, then this is the article for you.
Just to be clear…when we talk about simple…we don't mean cheap or boring. And simple doesn't have to mean small either. You can have plenty of guests come and join you for a simple wedding day. It's just about keeping things as simple and easy as possible, without complicating it unnecessarily and stressing yourself out.
This is your day!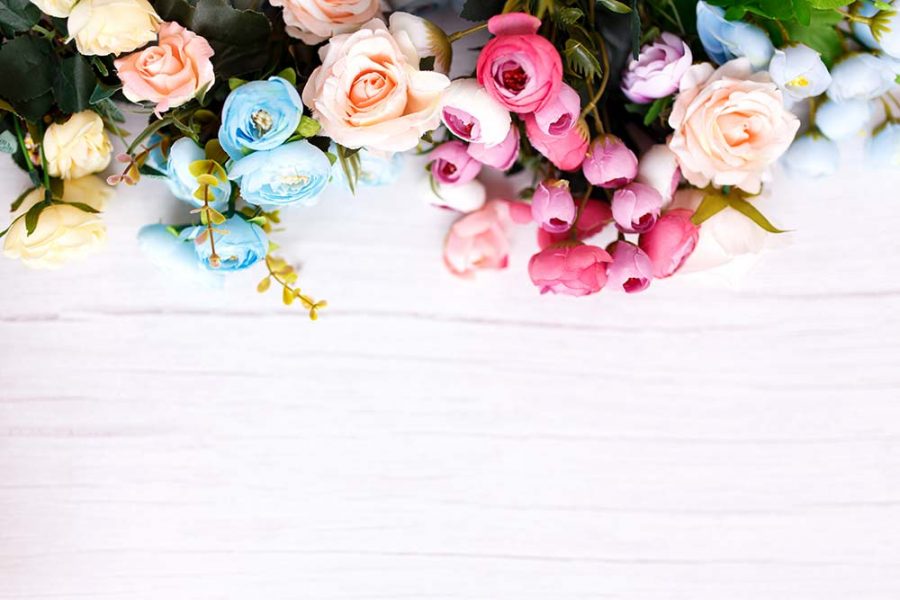 Simple wedding venue ideas
Let's start off with some simple wedding reception venue ideas. Depending on how many guests you are inviting, how big of a space do you actually need? Do you need to go all out and hire the most extravagant venue in the area? Or perhaps you or a family member owns some private land large enough to accommodate you?
You can't get much more simple for a wedding venue idea then your own back garden! Sure, it only really works if you have quite a large house with an open garden space. But if that is the case, then you can create a truly beautiful and simple wedding reception without the hefty price tag.
Other simple wedding venue ideas include a small standing room only for the ceremony. Keep it simple by ditching the chairs and having a short and sweet ceremony, so that you can get out of there as quickly as possible and get to eating, drinking, and dancing!
Alternatively, you can surround yourself with love, by circling the chairs around the centre, where you, your better half, and the minister can tie the knot!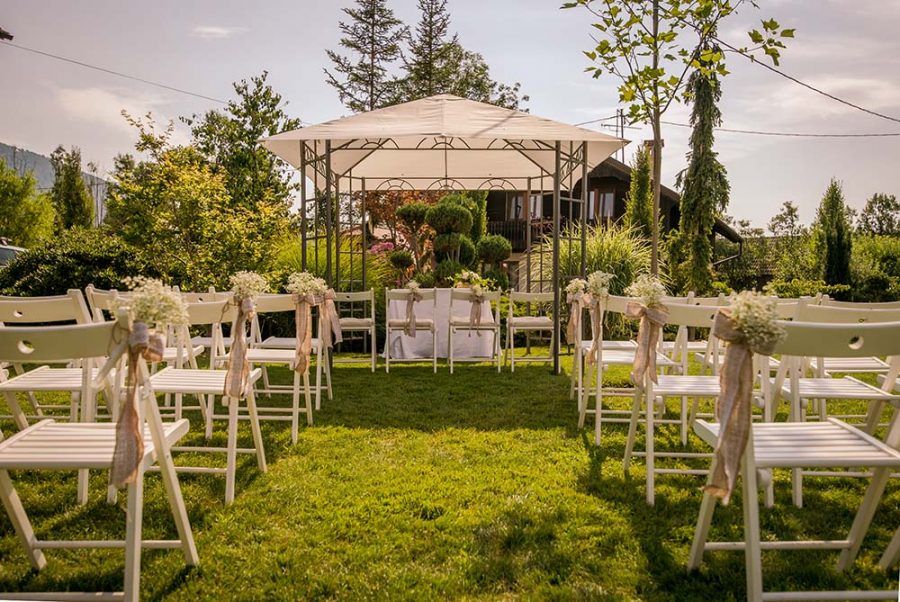 Simple wedding decoration ideas for reception
Here are some simple wedding decoration ideas for a reception…
Hang some string lights
Keep simple centrepieces with some single flowers
Create a nice and easy lounge area
Add drapes from the ceilings
Hang paper lanterns around
Add cocktail recipe cards as decorations
Hang some flower baskets
Lower the lighting
Throw in some rugs
Rent coloured glassware for a themed vibe
You don't have to go over the top to pull off a beautiful wedding. It's all about being creative and using your imagination. If you are especially crafty, you could even hand-craft some of your decorations as well!

Simple wedding reception table decorations ideas
For your simple wedding reception table decoration ideas, you can add some beautiful flowers, a clean and colourful throw to cover the table, and some simplistic centrepieces. Remember, after an hour or so of drinking, your beautiful displays are going to be covered in spilled wine and crumbs of food, so don't go over the top with it. All you need it something simple and elegant that will give people the wow-factor when they walk in and see it for the first time.
Simple flower decoration for wedding reception
Simple flower decoration for wedding reception is easy. You don't have to spend thousands and thousands of dollars at a florist if you don't want to. In fact, you could even go as far as getting some false flowers if you like. They look the part and you can save a lot of money as well.
That said, there is something really rather special about having real flowers at the dinner table as you eat. It really adds to the vibe. In which case, you'll want to keep them simple with a few bold colours. Don't go over the top with a broad mix of colours; keep your palette simple, such as blues and whites.

Simple wedding dinner ideas
Here are some simple wedding dinner ideas for you:
Keep the courses to a minimum
Set up a buffet style dinner
Have one main course with a food van later to snack on
Serve some delicious sliders (snack food is great for tiding people over)
Have nuts and other little snacks on the tables for people to fill up on while they wait for the main course
Mini mac and cheese bites
Dill and veggie dips
Meatballs
Taco and burrito stands
DIY deserts
You don't have to go all out with an extravagate 5-course meal. So long as people have a meat and veg option, they should be rather happy. Just remember, never to skimp on food! A wedding is a long and tiring affair and your guests will be ravished by the time it comes to eat. Make sure that there is plenty to go around, but don't worry too much about serving overly lavish food.
Simple wedding reception food
Simple wedding reception food ideas…it doesn't all have to be about the main course. You can have a buffet style dinner set out so that people can come up and pick and choose what they want to eat without over complicating it or forcing everyone to sit down patiently like they're back at school.
Other great wedding reception food ideas include hiring some food vans!
Or alternatively, go all out and hire the reputable wedding caterer Thomas Johns. Again, it doesn't pay to skimp on food at your wedding, so keep it simple with a quality caterer that can exceed expectations without blowing all of your budget!
simple wedding venue ideas