What is hybrid flooring? What are the advantages and disadvantages of hybrid flooring?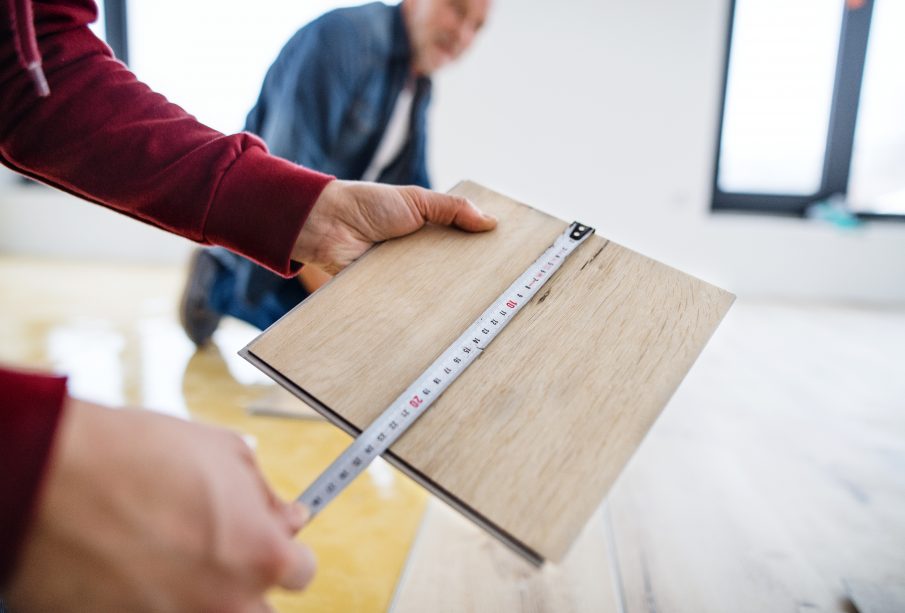 With so many different types of flooring out there, it can be tough to know what they all are, the differences between them, and which the right choice is for you. Vinyl and laminate flooring both present a cheaper alternative to traditional wood, stone, or ceramic flooring, and yet there is now another option that combines the two – hybrid flooring. Here we will have a look at this relatively new type and some of its pros and cons to help you decide if it is the best fit for your home.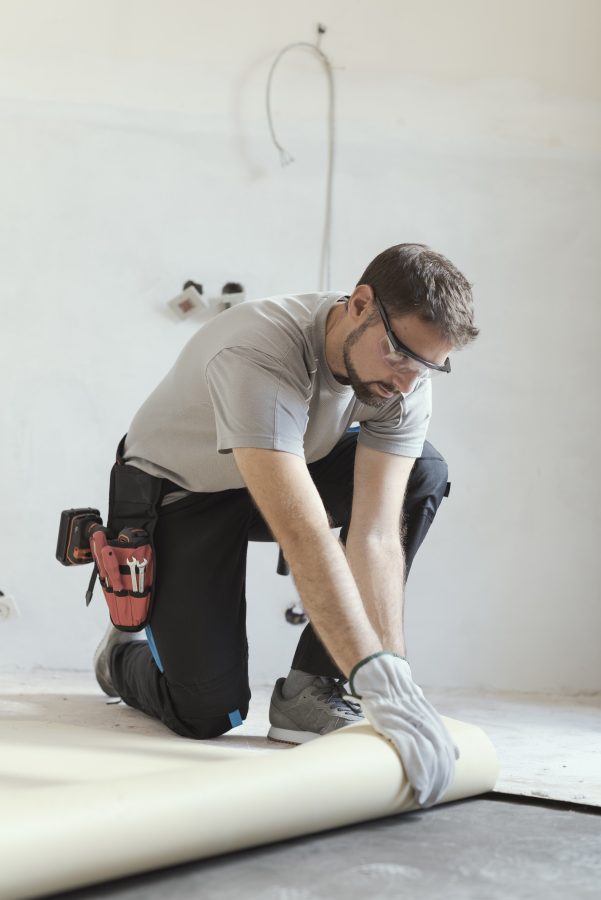 What is hybrid flooring?
The first thing to do is explain what exactly hybrid flooring is. As stated, it is a combination of the best parts of laminate and vinyl flooring to give you an arguably better end product. Also called rigid core flooring, it is made up of several layers. A protective coating on the top to make it more durable, a decorative layer giving the pattern or style you require, a thick core layer, and underlay. All of these combine to produce a hard-wearing, moisture-resistant, and realistic-looking floor suitable for any household, so let's have a look at some of the advantages it presents.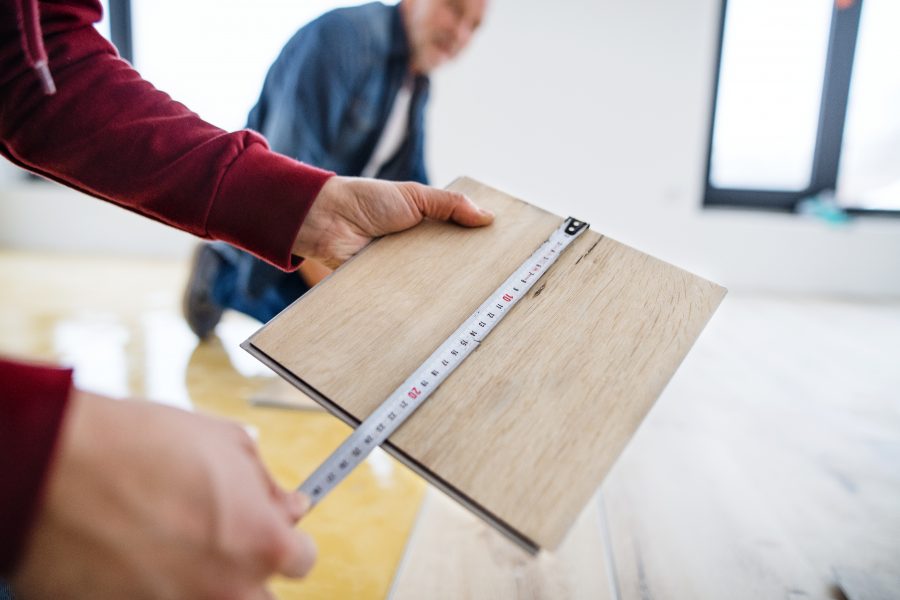 What are the advantages of hybrid flooring?
There are many advantages to hybrid flooring over other types available and particularly over laminate and vinyl by themselves. Here are a few of the top positives that come to mind about this particular choice.
It is waterproof – Many of us love laminate flooring, it is so realistic, affordable, and easy to clean. Yet the big downside to laminate is that water causes damage far too easily. Moisture between the joins can cause them to warp and not fit together well, they can become uneven and have to be replaced. You can't even really use a wet mop. Hybrid flooring has a hard topcoat and PVC core making it completely waterproof, so you can go ahead and spill liquid, wet mop, and generally make a mess and it will come out just fine.

It is stain resistant – Similarly, this top protective layer not only keeps water out but stands up well to scratches, marks, and stains. It should last for decades and that won't include reminders of red wine, tomato sauce or anything else that might end up on the floor, they won't permeate the top layer of any

quality hybrid flooring

.

There are plenty of options to choose from – hybrid flooring can come in all types of wood, patterns, and styles to look however you want it to. You can have a smooth or embossed finish, mimic whichever hardwood you have always admired, or whatever you want for the printed layer. It is comfortable underfoot, the acoustic layer ensures that even loud and rough games and other noises will be more contained and you can relax knowing your floor looks and feels good. 

It is easy to install – If you like to pay professionals to put in your new floor that is all well and good, but hybrid flooring is simple and quick to put together for any DIY fan. It employs a click-lock system where you simply slot the planks together and lock them into place allowing you to swiftly build your floor and also easily replace any individual piece if it does manage to somehow get damaged.

It is cost-effective – While it is usually pricier than its forebears, the fact it is waterproof and will last longer and better makes it worth the added upfront money for a quality floor that is easy to replace, maintain and enjoy.
With so many advantages it is easy to see why hybrid flooring is becoming such a popular choice for people doing up their homes.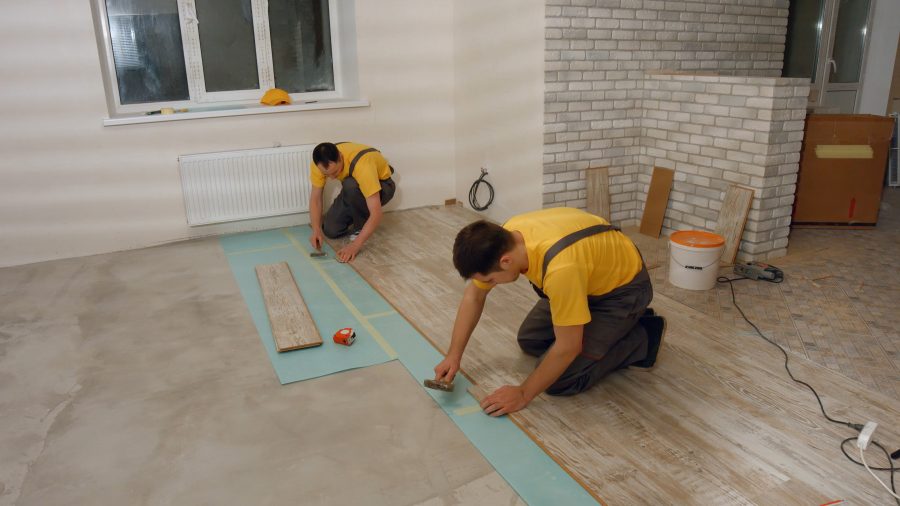 What are the disadvantages of hybrid flooring?
There are also some cons to this type of flooring, some areas where other materials score higher and do better, and in a way or two in which it won't suit every buyer and situation, so here we have gone through some of the disadvantages of hybrid flooring. 
It is expensive – comparatively, with vinyl or laminate flooring anyway. There are much cheaper options with vinyl costing as little as $20 or less per square foot and laminate around $25. Hybrid flooring can cost between $35-55 per square meter which can impact whether you think it is right for you.

It still isn't real wood – While hybrid flooring is realistic it still isn't real. Some people prefer solid hardwood or bamboo flooring to hybrid despite the extra cost and therefore this will not be the flooring to suit them. It does depend a lot on the quality of the flooring you buy. If you go with a good company like

Mint Floors and Shutters

you will have a more wood-like feel than if your flooring is of lower quality so it is worth doing your research and finding the best option for you.  

You need to have the right kind of floor – This is not unique to hybrid floors but it is worth noting that you must have a level base to lay it on otherwise that oh so handy click and lock installation will not go so well. It can also stop your doors from working correctly as a floating floor, raising the level of the ground up, which is also worth keeping in mind. You can get around this though in many ways so it should not be too much of a hindrance.
There are some disadvantages to hybrid flooring like cost and not being quite the same as solid wooden floorboards but the advantages far outweigh them. For flooring that combines the best of laminate and vinyl to be realistic looking, durable, and long-lasting option, hybrid flooring is a fantastic choice for many homeowners so have a look for yourself today.